Virgil van der Horst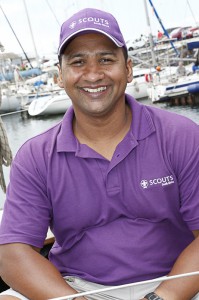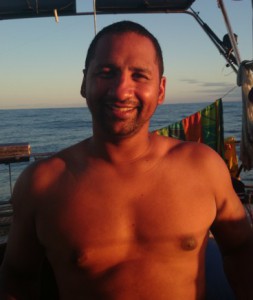 Age
42
Occupation
Firefighter with City of Cape Town in Constantia
Scout Group
2 Oceans District Scouts
Position in crew
Cook and medic
Where I live
Heathfield
How first got involved in sailing and what attracts me to the sport.
Through Scouting and watching regattas on TV
What my challenges were prior to Cape2Rio and how has this voyage changed my perception of sailing thus far
Had no sailling experience and had to rise to challenge with a steep learning curve, enjoy the cameraderie on board.
How do you see the group dynamic on the yacht and where do you fit in in all of this. What is your role on the yacht?
Feel like I am a link betrween the younger and older crew members, tend to the sick and injured and plan meals as I did provisioning for the trip and general deckhand, particularly on the foredeck and have become proficient helmer.
What are you looking forward to in Rio and what have you heard about the people of Brazil?
Interaction with the local people, take strolls on Copocabana and the Epanema beaches
What my plans are after the Cape 2 Rio experience?
Don't have any further sialing plans at the moment.
My other pastimes and sports
Hiking, 4x4ing, on and offroad biking