Peter Bosch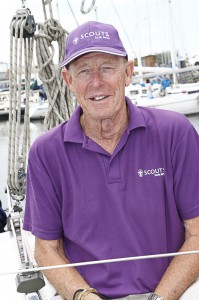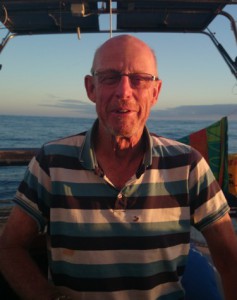 Age
71
Occupation
Semi-retired
Scout Group
Honorary Commissioner Scouts Cape Western
Position in crew
Skipper
Where I live
Fishhoek
How first got involved in sailing and what attracts me to the sport.
I have always been attracted to watersports and had a gaff-rigged 9′ Olympic Jol dinghy as a youngster. I enjoy being at one with nature and the challenges nature throws at you while sailing as well as the feeling of peace while at sea.
What my challenges were prior to Cape2Rio and how has this voyage changed my perception of sailing thus far
Making sure the boat was safe and fit to sail the race and choosing the right crew.
How do you see the group dynamic on the yacht and where do you fit in in all of this. What is your role on the yacht?
I like to foster an amenable and relaxed dynamic and allow people to be themselves and let their natural abilities come through. My role is the leader on the boat and mentor of sailing skills and the person whom everyone knows they can rely on at any time, especially when the going gets tough. I also love to see how the youngsters mature and develop new life and technical skills during an event such as this. Each person comes into their own and discovers strenghts and abilities that they didn't realise they had.
What are you looking forward to in Rio and what have you heard about the people of Brazil?
Meeting the other yachties and exchanging our various experiences and experiencing Rio for what it is. I admire the entreprenuership of the Brazilian people and the way the government has alloed the country to develop economically without hindering growth.
What my plans are after the Cape 2 Rio experience?
To bring the boat back safely to Cape Town and then weigh up other opportunities as they arise and to enhance further sailing opportunities on Rotary Scout and the Governor's Cup at the end of the year.
My other pastimes and sports
Rotary Scout is my hobby, pastime and joy.