Grant Chapman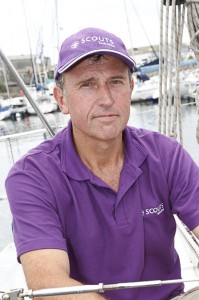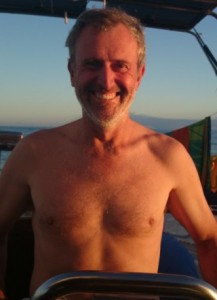 Age
47
Occupation
Engineer and businessman
Scout Group
Chairman 1st Bergvliet Sea Scouts
Position in crew
Navigator and co skipper
Where I live
Zwaanswyk
How first got involved in sailing and what attracts me to the sport.
I started sailing dinghies at 10 and still have a family Hobiecat at Fishhoek beach and my son has a Dabchick at Imperial Yacht Club at Sandvlei. Sailing is a multi-disciplinary sport that develops a wide range of skills and the sailing community has some of the nicest people you could meet.
What my challenges were prior to Cape2Rio and how has this voyage changed my perception of sailing thus far
Completed the upgrade of my day Skipper's ticket to Coastal and had to get up to speed with using the latest navigation tools in between installing the necessary electronics and software on the boat to allow for the new HF radio, Automated Identification System (AIS) and satellite modem to provide us with communication with friends and family and shore-based race monitoring personnel while crossin the Atlantic. We e-mail a daily travelogue which is found on the blog on the www.rotaryscout.co.za web page.
How do you see the group dynamic on the yacht and where do you fit in in all of this. What is your role on the yacht?
The skipper is very good at fostering good relations among all the crew which is critical in such a confined space where "cabin fever" could otherwise become a serious problem. As navigator and second to the skipper in terms of sailing experience and qualifications it was my responsibility to find the right course through the dreadful weather that took 10 boats out of the race in the first 2 days and claimed a life. I also needed to be the relief skipper when the skipper had to retire exhausted after 2 days of stressful skippering the yacht through big seas and a howling gale.
What are you looking forward to in Rio and what have you heard about the people of Brazil?
The traditional tourist attractions but also what gives Brazil its famous buzz and to immerse myself in the culture for a few days and experience first-hand how differently the Portuguese language is spoken when compared with Mozambique, Angola and Portugal itself.
What my plans are after the Cape 2 Rio experience?
To complete my Yachtmaster qualification with celestial navigation which I am learning on the boat.
My other pastimes and sports
Supporting my children in their various endeavours and ensuring that they have the same amazing opportunities in life that I have been fortunate enough to enjoy.