Marcus Farnham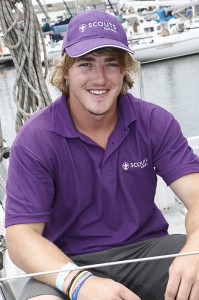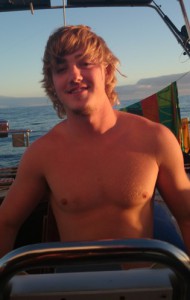 Age
20
Occupation
Student
Scout Group
1st Mossel Bay Sea Scouts
Position in crew
Foredeck watch captain and big wave helmsman
Where I live
Mossel Bay
How first got involved in sailing and what attracts me to the sport.
Watched video of Volvo Ocean Race that captured my interest and I went on to sail a dart catamaran
What my challenges were prior to Cape2Rio and how has this voyage changed my perception of sailing thus far
During training had man overboard off Simonstown and put into action what we learnt. I've had to put a great deal of trust in the rest of the crew and the boat as we've been put in some extreme conditions where such trust really mattered.
How do you see the group dynamic on the yacht and where do you fit in in all of this. What is your role on the yacht?
There hasn't been any conflict and I feel I am a bit of a joker on board. Am physically the stongest and fittest on board and have been called upon to go up the mast 3 times already to deal with problems while the boat has been pitching in the sea.
What are you looking forward to in Rio and what have you heard about the people of Brazil?
Looking forward to the beaches and tourist attractions and experiencing the Portuguese culture.
What my plans are after the Cape 2 Rio experience?
I would to get my offshore sailing ticket
My other pastimes and sports
Active in Lifesaving, hockey coach